Britain needs to get serious about an economic strategy towards a more prosperous, fairer, greener 2030s – can you help?
Call for policy ideas to help Britain become a fairer, greener, more prosperous nation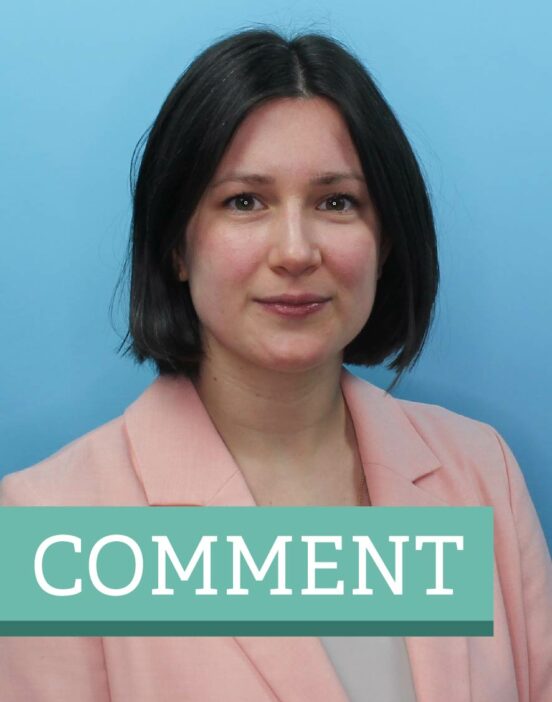 The UK's cost-of-living crisis – with rocketing food and energy prices – is making everyone poorer, and is particularly harmful to low-to-middle income households. But this recent crisis isn't isolated, because the Britain that confronts it suffers from a toxic combination of high inequality and protracted slow growth.
The UK also has great strengths – it is, for example, the world's second-largest exporter of services. But these strengths are not being built upon, nor are our weaknesses addressed.
This is the argument made in the Interim Report of the Economy 2030 Inquiry, Stagnation Nation, drawing on over 30 research papers we have written since the Inquiry launched last year. The Report aimed not only to set out the UK's economic predicament in detail, but to argue that a major contributor to our recent relative decline is a lack of an economic strategy grounded in the reality of the UK in the 2020s and the trade-offs inherent in any such exercise. Lastly it sketched out the outline of what such a strategy, aimed at raising growth and reducing inequality, might look like.
The next step for the Economy 2030 Inquiry is to consider what steps might be taken to make that strategy a reality before producing a Final Report, around this time next year, that contains detailed recommendations for change. And – as this blog sets out – we'd like your input.
Britain's economic problem
Our twin economic problems – of low growth and high inequality – have been a disaster for low- and middle-income Britain. The UK boasts the highest income inequality of any large European nation, with high inequality being a feature of the UK economy for at least four decades. And since the financial crisis, this has been combined with stagnant GDP, and therefore wage growth – there are now 8 million young workers who have never worked in an economy delivering sustained improvements in living standards. The result is low-income households in the UK who are 22 per cent poorer than their counterparts in France. The typical household is 9 per cent poorer. The gaps are greater with the likes of Germany, the Netherlands, Australia or Canada. And income and productivity gaps between places in the UK are both high and persistent. All of this is covered in detail in our Interim Report: Stagnation Nation.
Crisis response has been the dominant mode of economic policy making
Crisis response has dominated UK policy making since the financial crisis. Improvisation rather than strategy saw banks nationalised during the financial crisis, spending reductions become a key policy objective in the 2010s, an ambitious furlough scheme implemented during the pandemic, and most recently in the face of energy crisis this winter, a scheme to cap energy bills far below wholesale costs for households and businesses. Although these emergency actions have been serious in size and purpose, they won't put Britain on the path to economic success. Instead, we need a serious long-term strategy.
A way forward
There is a lot to be done, and the way forward will be far from easy, economically or politically. The prize of a material reduction in inequality and increases in growth is worth it. If Britain closed the income and inequality gap with five similar countries – Canada, Australia, Germany, the Netherlands and France – the average British household would be £8,800 better off each year.
We must start with identifying the UK's strengths and weaknesses, which ones we can stick with, and which we can and should change. Whilst it has strengths in some manufacturing, the UK is first and foremost a services exporting superpower, with the second largest service exports in the world, and broader than just financial services. We can build on this strength to raise national prosperity, but must broaden its base beyond the South East, especially to the great cities of the North, increasing their effective size and boosting their human and physical capital. We will need to turn around stagnant business investment, overcoming a key barrier to growth. And we will need macro policy to be on the front foot rather than improvising during yet another once in a lifetime recession (of which there have been two in the past fourteen years). Our trade policy should be a tool for achieving these strategic goals, not a lever to be pulled in isolation, and should recognise both economic and political realities.
A serious economic strategy for the next decade will be as hard headed about inequality as it is about growth. Recognising and addressing trade-offs and downsides will central to a meaningful strategy. Tradeable services can help our economy grow, but push up on inequality between workers and places, requiring a response from housing, labour market and welfare policy. Jobs outside these cutting-edge industries, which will predominate in most parts of the country, must have decent pay and conditions. Investing in our future can come at a cost of lower consumption today. With the state being asked to do more for an ageing society there are reasons taxes are rising over time, but that raises the stakes on them being fair and efficient.
Achieving net zero by 2050 requires achieving a lot of progress by 2030, which must be done fairly, efficiently and quickly. Retrofitting almost 20 million leaky homes is expensive, and would cost low-income homeowners almost as much as their annual income, while the shift to electric cars poses a major fiscal headache for the Treasury relying on fuel duty revenues.
Help wanted
Stagnation Nation outlined the contours of a strategy to combat stagnation. But no-one should think this is easy. The default option for Britain in the 2020s is that inequality will remain high and we won't turn around our dismal record of growth.
To help inform debates about the policies that can help Britain become a fairer, greener, more prosperous nation, the Resolution Foundation and Centre for Economic Performance at LSE are busy on research projects over the next year. The goal is to develop ambitious but feasible policies that, taken together, will underpin a strategy equal to the scale of the task in the decade ahead. But we are painfully aware that we have far from all the answers, and that others bring expertise and different perspectives to these challenges.
So, we would welcome your help in informing this work with creative, resourceful and bold proposals, ideally that engage with the arguments of Stagnation Nation. How can a service super power build large, prosperous cities outside the South East? What does a trade strategy that reduces barriers for the services we are good at exporting look like? What are the barriers to firms investing in Britain and how can they be overcome? What would labour market institutions fit to support growth and a fairer sharing of reward look like in the 2020s? Can our welfare state do more to help households cope with change and, when they cannot work, live on decent incomes? How can we stay on track with the next zero transition that requires big change for how we travel and heat our homes? These are just some of the key questions that need to be answered.
Please contact Emily Fry and Gregory Thwaites with your suggestions. We can't promise to reply to all emails, but we will consider each proposal carefully.