The heat transition
Lessons from other Northern European countries on decarbonising heating
Navigating Economic Change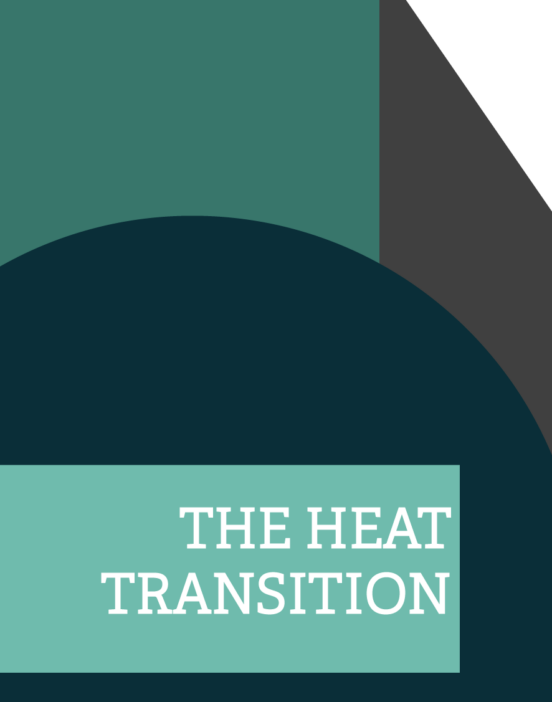 In this essay, part of our Navigating Economic Change series, Renée Bruel and Jan Rosenow look at what the UK can learn from other European countries when it comes to decarbonising heating.
Summary
Over the last decade, there have been substantial reductions in greenhouse gas (GHG) emissions in the power and transport sectors both in the UK and overseas, as countries work towards achieving net zero by 2050 at the latest. The UK is at the vanguard internationally when it comes to decarbonising its power sector, and uptake of Electric Vehicles (EVs) is picking up pace. But progress on decarbonising buildings has been very slow.
Energy used for purposes of heating and cooling accounts for around 50 per cent of total final energy consumption. Of this, almost half is consumed for heating buildings. In the UK, fossil fuels account for over 90 per cent of the energy used in heating, almost all of which is gas. As such, it will be impossible to meet legally binding climate targets without moving to low carbon ways of heating buildings. Despite the scale and urgency of this challenge, the UK is lagging on its own targets and is behind its international peers. Making progress on domestic heating is now the central challenge, both in cutting carbon emissions and in responding to the energy-driven cost of living crisis.
The UK government assumes that carbon emissions from homes need to drop by at least 47 per cent by 2035. A reduction of this scale in such a short amount of time has not been achieved before. Sluggish progress over recent decades, with emissions from buildings falling by just 18 per cent since 1990, highlights the scale of this challenge.
The need to decarbonise heating has taken on a new sense of urgency in recent months as a result of the energy price and security crisis, exacerbated by the invasion of Ukraine. At the time of writing, the UK Government has focussed on interventions to protect households from the sharpest impact of rising prices, with far less focus on transitioning away from fossil fuels and improving energy efficiency.
Even before the current crisis, the UK government had begun to set out an approach to decarbonise heating and buildings, with the launch of its Heat and Buildings Strategy. This sets out the Government's high-level approach – one largely based on regulations and market interventions – but it does not provide a detailed plan that will allow the UK to meet its ultimate net zero goals or its interim carbon budgets. As the UK embarks on what must be a major decade of policy change and delivery in this area, this chapter considers what lessons can be learnt from other European countries that are further along in their heating transition.
The structure of this chapter is as follows. First, we describe the UK context for heating decarbonisation, including reductions in emissions achieved to-date, the main technology options available, and the emerging policy mix. Second, in order to identify approaches that were successful elsewhere, we provide a selective overview of international experience including the Netherlands, Sweden, Denmark and Norway. Third, we provide an analysis of what lessons these countries offer the UK. Finally, we conclude with some policy directions for the UK.
Download a PDF of the full essay
Read more from the Navigating Economic Change series
---
The Navigating Economic Change essays are written by a range of leading economists and national experts and reflect the views of the authors rather than those of the Resolution Foundation, the LSE or The Economy 2030 Inquiry.
They have been commissioned and edited by Gavin Kelly (Chair of the Resolution Foundation and member of the Economy 2030 steering group) and Richard Davies (Professor at University of Bristol and fellow at the LSE's Centre for Economic Performance).