Shrinking footprints
The impacts of the net zero transition on households and consumption
Net Zero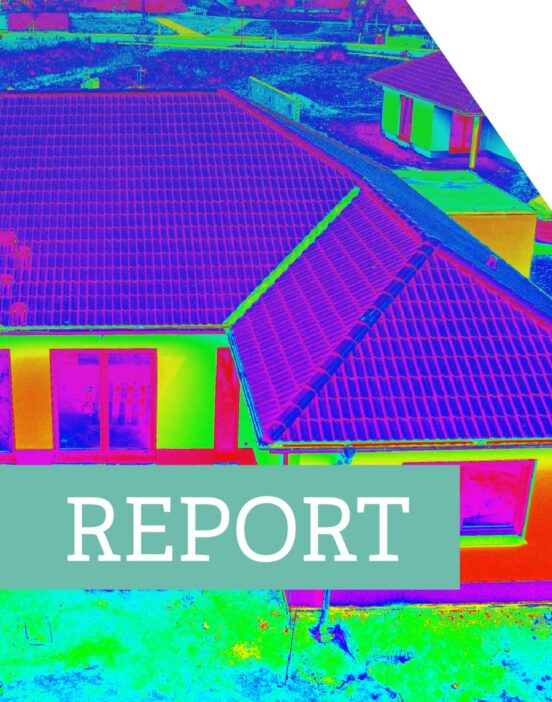 The 2020s are set to bring a step change in climate policy, with efforts to decarbonise the UK economy beginning to impact on household consumption to a greater extent than before. Different households will be exposed to these changes in different ways, but they will come in two flavours: upfront investment now to deliver savings in years to come, and changing behaviours.
This report assesses how families will face up to these challenges, looking at 4 aspects of household consumption – home heating, surface transport, diets and flying – and evaluating where government policies are currently lacking and how policy makers should assess the challenges that come as net zero policy enters a new phase.
For home heating and surface transport, although much has been made of the need to invest in heat pumps and electric vehicles, we find that it is the complementary investments in building efficiency and the public charging network that are the key living standards issue for the 2020s. Without the government catalysing large amounts of both public and private capital, low income households risk missing out on the benefits of cheaper motoring and lower energy bills. In areas where technology is unlikely to take us all the way to net zero, such as food and farming, measures to curb demand will be needed. The government appears to be banking on these changes taking place organically, but should the price incentive be needed it is vital to assess how households of different means will respond.
Decarbonising buildings is the key challenge for the 2020s, with urgency further hastened by elevated energy prices. Of this, it is energy efficiency that policy makers should focus attention on, reversing a decade of policy failure by ensuring that regulations for the private rented sector are delivered and enforced, and that support is made available for lower income owner occupiers
The expectation that the widespread rollout of heat pumps in existing homes won't get underway until the 2030s gives the Government time to deliver on its plan to drive down costs before the majority of households switch over from gas boilers. The benefits of achieving this are vast, potentially cutting more than £135 billion from the investment costs associated with net zero
Rapid change is well underway in the UK's vehicle stock, with electric car sales well ahead of even the most ambitious projections. As such, it is only a matter of time until more affordable vehicles appear in the second-hand market. At the same time, continued innovation and scaling up will see more downward pressure on vehicle costs
Access to at-home, off-street parking will be the key factor in households being able to bank savings from cheaper electric driving. As well as richer households having better parking provision, 81 per cent of owner occupiers can tap into cheap at-home charging, compared with just 51 per cent of private renters
All drivers will save on running costs when making the switch from petrol to electric cars, but those able to plug in to overnight tariffs at home will save around £950 per year, compared to less than £400 for drivers using an average public charger
Drivers face uneven access to the public charging network, with private investment currently following demand. While this brings short term risk of slowing the take up of electric cars in some areas, over time the market will ensure that charging blackspots are filled.
Reducing meat and dairy consumption is vital to reduce emissions, but policy makers should encourage alternatives rather than use price signals such as taxes to drive change. Some dietary change is already taking place, but the Government could spur this on, for example through public procurement
Growth in aviation demand, an activity heavily skewed towards richer households, is key in ensuring that the high carbon activities of a small minority do not lead to societal costs for larger parts of society. Compared with dietary change, use of the price signal would be welcome in incentivising behaviour change.
The 2020s will be a period of significant economic change for the UK, as the nation continues to adjust to life after Covid-19 and gets accustomed to a new era outside of the European Union. Running alongside these will be a third major driver of economic change – the decarbonisation of the economy: a goal toward which, in theory, the UK is making good progress. In the 30 years since 1990, the nation's territorial CO2 footprint has virtually halved – maintaining this pace to mid-century should get us to net zero.
The next stage on the journey will look different from the previous decades, when we decarbonised electricity generation and cut carbon from production. These had only limited impacts on day-to-day life, with households shielded from direct investment costs which have instead largely been recouped via levies on energy bills. The 2020s, by contrast, will see decarbonisation more directly affecting what and how much households consume. This will have much more widespread impacts than any changes in employment due to shrinking of high carbon sectors and the growth of, others. Different households will be able to adapt or benefit from these consumption changes in different ways, so consideration will be needed to ensure that lower-income households neither face unaffordable costs or are excluded from the financial benefits of the net zero transition. Additionally, policy makers will need to consider who is picking up the societal costs of remaining carbon-intensive activities, and that interventions to change behaviours do not push up the cost of living for families on lower means.
This report therefore considers how this next stage of the net zero transition will impact on living standards, particularly for households on lower incomes. It examines two key issues:
the need to catalyse large amounts of upfront public and private investment that will both reduce emissions from home heating and surface transport, but also unlock sizeable savings in future years; and
behavioural changes in areas where technological change or fuel switching cannot deliver requisite decarbonisation, such as aviation and diets, where the Government is currently hoping for voluntary change, in part due to legitimate concerns about the cost of living for households on lower incomes.
Homes are the big net zero challenge facing households. Meeting national carbon budgets requires emissions from residential buildings to fall by 44 per cent by 2035, a dramatic increase in pace on the flat-lining seen since 2014. This task breaks down into two components: replacing the gas boilers that heat five-in-six UK homes, predominantly with heat pumps, and insulating the 60 per cent of properties whose energy efficiency rating is below C on the EPC scale before 2035.
Currently, the first of these is receiving more attention. The Government's strategy for widespread clean heat deployment focusses on rapidly driving down the upfront costs facing households by pump-priming the heat pump market. It looks to combine regulations on new homes, a grant scheme for voluntary heat pump upgrades in existing properties, and a 2035 backstop after which no more gas boilers will be installed in UK homes. The hope is that this strategy will deliver rapid cost reductions, so that an installed heat pump will cost the same as an installed gas boiler by the end of this decade. The financial benefits of reaching this goal would be enormous: it would cut £138 billion from the CCC's current forecast of the costs facing households to decarbonise the nation's homes. As strategies go, this makes sense: on CCC projections, heat pump installations in existing homes do not need to begin at scale until the next decade – 86 per cent of additional household investment is expected in the 2030s and 2040s, rather than the 2020s. So, leveraging private capital and banking on wealthier first-movers to kick start the industry, with time to implement a plan B before the majority of households have to move to clean heat if the hoped-for economies of scale and production efficiencies alone do not deliver enough cost-savings, is a reasonable approach for an equitable clean heat transition.
The focus on heat pumps in the Government's Net Zero strategy ignores, however, the most immediate challenge: insulating nearly 20 million homes. Just 40 per cent of UK homes currently attain a C rating on the EPC scale – the level the Government has set as a target for all homes to achieve by 2035 – and the remaining 16 million will need further insulation measures. This figure represents an improvement on 2010, but progress has slowed significantly since the early 2010s, and some of the improvements are driven by new homes being considerably more efficient than the average property. Therefore, improving building efficiency should precede widespread heat pump installation: CCC projections envisage that 80 per cent (£45 billion of £55 billion) of the required investments in energy efficiency needs to be made by 2035.
Insulation is important for two reasons: first, improving the energy efficiency of the building stock will enable a smoother uptake of heat pumps, which work more efficiently and cheaply in better-insulated buildings. Second, better insulation can help households make cost savings now through lower energy bills, with the current energy crisis bringing the poor thermal performance of British housing into sharp focus. Inefficient homes have always cost more to heat but, after prices jump this April, a family with typical energy consumption living in an EPC E rated home (4.2 million British households) are set to face a bill £320 higher than if they lived in an EPC C rated property. When domestic energy prices rise in April, the 16 million British homes currently rated EPC D or below will see occupants pay a cumulative £3.9 billion a year more for heating than they would if they all met the EPC C standard.
This 'efficiency gap' is the result of a decade of policy failure that has not tackled long-established issues with the UK antiquated housing stock. This began in 2013 with decisions to reduce public funding for energy efficiency schemes, and to switch from a regulatory to a demand-led strategy, and has been compounded by policy failures since. The 2019 Conservative manifesto pledged more than £9 billion for building upgrades over a ten-year period, but crucially, the majority of spending outlined in the Heat and Buildings Strategy and Spending Review is for social housing and public buildings, leaving home owners largely unsupported. Efficiency installations in Britain's homes fell by more than 90 percent from upwards of 2 million per year in 2012 to less than 200,000 within a year, a level at which they remain to this day. The longer this status quo persists, the longer households will face higher energy bills than they need to.
The UK's heterogeneous housing stock means there is no 'one size fits all' solution. Discrepancies in energy efficiency are predominantly driven by property age and type, with older and detached homes less efficient, on average, than flats and new homes. This leads to a wide distribution of thermal performance for homes in different parts of the country – for example, nine-in-ten households in the Scilly Isles will need their homes insulating before 2035, compared to just one-in-four in Tower Hamlets. The Government's current plan is that social landlords will be responsible for (and funded to) improve efficiency in their properties, so the main direct impact on households from the need to improve energy efficiency will come from owner-occupied and privately-rented properties, where just under six-in-ten (58 per cent in both tenures) will need upgrading.
For the private rental sector, imminent new regulations would see all privately-rented properties in England and Wales be required to attain an EPC C rating by 2028. If enacted and enforced, this would see 2.8 million homes upgraded in just a few years, leading to better-insulated homes and lower bills for close to 8 million people. This would represent a dramatic increase in pace on historical progress in the private rental sector (PRS), in which the share of homes rated EPC C or higher would increase by more than 40 percentage points inside six years, compared to by growth of just 7 percentage points over the past five.
Given that both landlords and tenants currently lack incentives to improve the energy efficiency of rental properties, this policy approach is appropriate, and has the potential to bring rapid improvements in housing standards and lower energy bills for many millions of people. There are risks, though, including that the target is not adequately enforced or policed, or that the industry is not able to ramp up capacity, particularly if landlords leave changes until the last possible minute.
But for all these risks, at least there is a plan for the PRS – the same cannot be said for helping poorer homeowners with the cost of upgrades. 72 per cent of the poorest homeowners live in properties that will need improving, a figure that reaches as high as 81 per cent in London, and is greater among younger (under 30) and older (pension-age) cohorts. Owner-occupier households in the bottom fifth of the income distribution have an average after housing costs income of around £9,100 a year and face an average upgrade costs of around £8,600, so some policy response, such as delivering the funding for low-income households that was pledged in the 2019 Conservative manifesto, will clearly be needed.
The 2020s will see rapid change in how the vast majority of households travel. Replacing the 32 million cars on UK roads with electric alternatives will be an immediate and obvious aspect of the net zero transition, with CO2 from surface transport – currently the largest contributor to UK emissions – required to fall by 73 per cent by 2035. In good news, initial fears that the vehicle stock would not turnover with sufficient pace appear to be misplaced, with electric car (EV) sales outpacing the most ambitious CCC estimate by two years, and now accounting for one-in-five new car purchases. This is driven by falling prices, thanks to product innovation and growing economies of scale. Although EV sales (along with car sales in general) are concentrated among wealthier households, the growing prevalence of leasing deals to purchase new cars mean it will be only a few years until more affordable electric cars appear en masse in the second-hand market, allowing lower-income households access to cheaper and cleaner motoring.
Although up-take of EVs may not be a concern, a key living standards issue is how savings from EV use will be shared across all households. At present, different families will be able to save very different amounts depending on their access to charging infrastructure, with the over-arching factor whether cars can be charged at home – where savings will be larger – or using the public charging network.
In particular, while households with off-street parking and using low-cost overnight tariffs could see annual fuel costs of just £139 (or £389 via daytime charging), drivers with no choice but to use the public network – and 9.8 million households across England and Wales currently don't have access to a garage or off-street parking – currently face typical costs of £712 per year. This is a result of unregulated pricing and differential tax treatment, and will require government intervention. Additionally, some home chargers will shortly be able to participate in vehicle-to-grid services which could cut annual fuel costs to near zero (just £39 per year).
Drivers using public chargers will still save money compared to using a petrol or diesel engine – with the comparable cost being around £1,100 – but the ability to access the greater savings from at-home charging is currently not distributed equally. Wealthier households are more likely to have access to off-street parking, but there are also clear disparities by housing tenure – just 51 per cent of private renters have access to off-street parking at home, compared with 81 per cent of owner occupiers. Further complications face the UK's 4.6 million leaseholders, where legal issues could prevent them from installing or accessing charging at home. As electric vehicles become more widespread, it is this differential ability to reap the savings from cleaner transport that will likely become the main cost of living issue.
Additionally, the size of the public charging network needs to ramp up dramatically to meet future demand: CCC projections require a ten-fold increase on the number of chargers installed by 2030, when total numbers will top 280,000. This should, in theory, be delivered by the private sector responding to growing demand, but policy makers will want to keep a keen eye on how evenly this infrastructure is distributed around the country. For example, in Westminster there are 44 registered cars (of any type) for each public charger, whereas in Castle Point in Essex, there are 16,400 cars for each charger. If this isn't corrected, there is a risk that, at least until both EVs and chargers become ubiquitous, some areas could remain as blackspots, leaving shorter-term take-up of EVs skewed to wealthy areas.
Even more so than flying, changing our diets to reduce their associated greenhouse gas emissions would mean a noticeable change in day-to-day behaviour, and could affect a larger share of household spending. The CCC suggest that a 20 per cent fall in meat and dairy consumption is needed by 2030, and a 35 per cent fall (or more) for meat by 2050. This would directly reduce emissions (in the UK and overseas), but also help free up an area larger than the North of England for reforestation and other uses. But how that happens is important for household finances, as well as public opinion. At the aggressive end of the scale, emissions trading could be rapidly extended to agriculture and food imports (currently there is no carbon pricing in this sector), or standard VAT extended to some food products, for example. But any rise in the price of food would be relatively regressive – at least before considering any behavioural change or redistribution – with the bottom half of the income distribution accounting for 43 per cent of meat and dairy spending and the top tenth 12 per cent (in stark contrast to aviation spending). There are also a range of significant disruptions facing UK agriculture already, including a changing trade landscape, and the practicalities of agricultural emissions pricing are still to be worked out (discussions are ongoing in New Zealand, for example).
The Government has also been reluctant to take an active stance – even retracting a research paper that discussed the topic. This all suggests that we should not expect major policy interventions any time soon, particularly given the current cost of living crisis. However, there are also tentative signs that the required dietary change and innovation is happening. Average meat consumption fell by 17 per cent over the ten years to 2018-19, and a 20 per cent consumption reduction by 2030 would be in line with longstanding trends for many (though not all) forms of meat and dairy. This is welcome news, as the ideal would of course be for (enough) consumers to voluntarily shift towards lower-impact, healthier, and potentially cheaper diets. This is not to say that the Government should do nothing in this decade – it can at least play its part through public procurement, labelling and reporting, encouraging innovation and competition, and public subsidy reform, for example. But an undesirable outcome would be to raise prices and for consumers not to respond, so the emphasis for now must be on increasing the desirability and normality of lower-impact food options.
In the cases of heating and driving, the route to decarbonisation is a technological one. But technological solutions are not going to be able to eliminate greenhouse gas emissions in every sector by 2050, and so a second major challenge is to limit demand for those goods and services that still contribute to global warming by changing patterns of consumption. Most notably, that includes flying and food, which will account for the majority of households' gross greenhouse gas footprints by 2050.
Although flying has historically become more common over time (with the significant exception of the pandemic), the CCC's path to net zero requires passenger numbers to remain flat between 2019 and 2035, although the sector could grow beyond then – with 17 per cent growth in per-person air travel between 2019 and 2050 overall. The Government has been reluctant to take steps to reduce demand (for example, by restricting airport expansion or raising taxes); indeed, taxes on domestic flights have recently been reduced (though flights within the UK and EEA are covered by emissions pricing). As a result, the CCC has noted that the Government's Net Zero Strategy has 'nothing to say' on this topic, which might suggest that new policy changes will be needed in future.
Any such change would likely involve increases in the price of flying. But expenditure on flying is very unequal, with a greater relationship to a person's total spending than any other major consumption category. Pre-pandemic, the top 10 per cent of the income distribution were spending more on flying each year than the bottom 50 per cent combined, accounting for 28 and 24 per cent of aviation spending respectively (this does not include business trips, which make up 17 per cent of international flights and 38 per cent of domestic flights). Aviation is also a smaller component of household spending than heating, surface transport or food, for example, and for most people it is not a comparable essential. Existing or potential future policies aimed at curbing demand for flying should therefore not cause us to worry too greatly about impacts on household living standards, at least compared to most other sectors. Indeed, it is important that the aviation sector does not underperform in terms of emissions reductions, something that would shift the burden of decarbonisation even further onto other sectors, and involve asking non-flyers to incur higher costs elsewhere.
It is clear that day-to-day life in the 2020s will be far more affected by the path to net zero than in the past, and the consumption aspect of net zero could be a significant determinant of living standards. Issues associated with investing now to save later will be imperative for transport and home heating. Policy makers will need to ensure that investment in building insulation and the public charging network allow the switch to clean transport and heat to be made in way that shares cost savings widely, and does not overburden low-income households with up-front costs. On the Government's current strategy, the areas of flying and food are likely to present less of a challenge to household budgets, but they may well yet require policy change to ensure that these sectors do their bit and don't push additional costs on others. How best the Government should do this, alongside responding to the challenges of being outside the EU and the aftermath of Covid-19, will be the subject of future Economy 2030 reports.
Contact
For all research queries about this report, please contact Jonathan Marshall. For press queries, please contact the Resolution Foundation press office.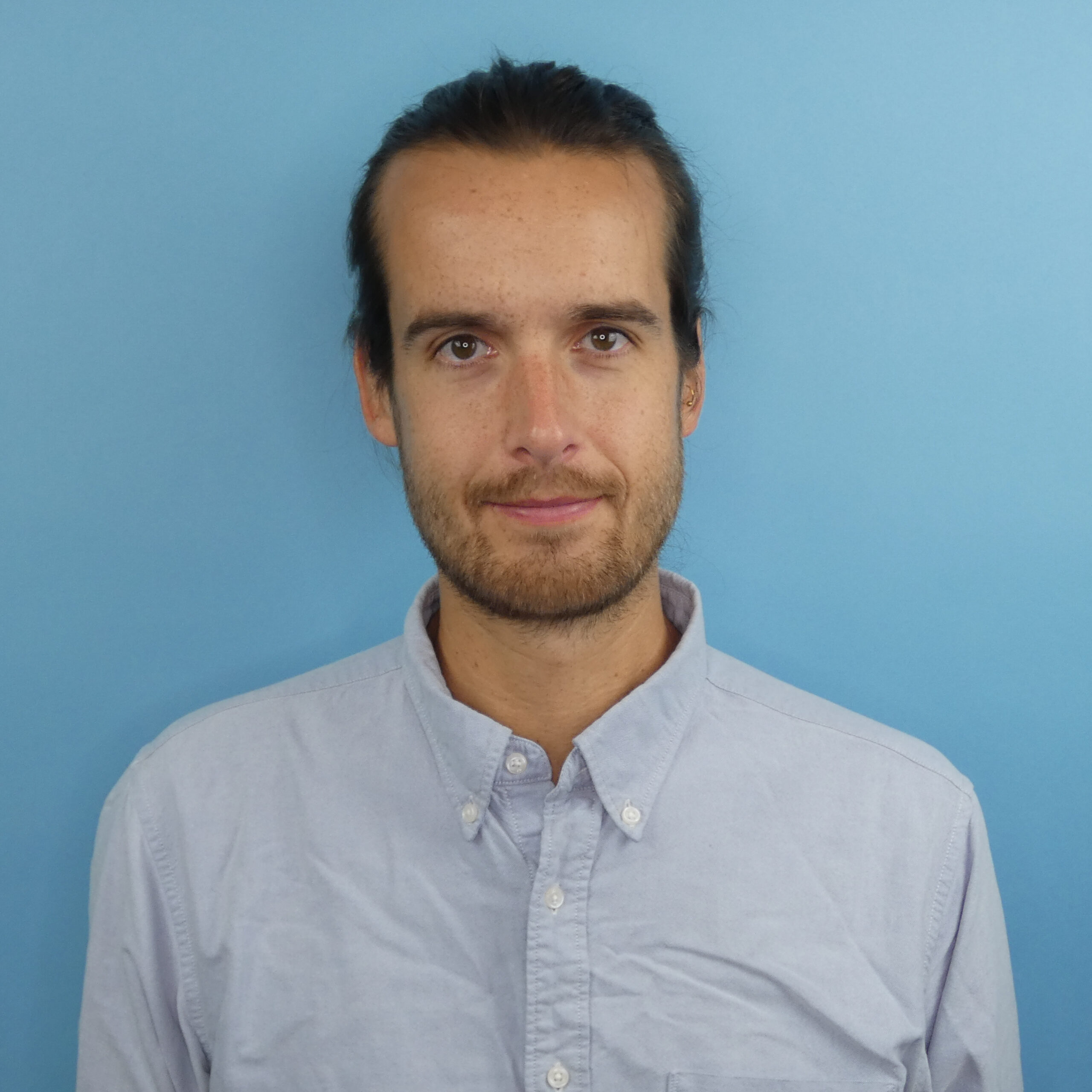 Jonathan Marshall
Senior Economist,
Resolution Foundation
Email Jonathan