Finance for the future
Practical solutions for the UK Government to mobilise private investment for economic, environmental and social priorities
Steering Economic Change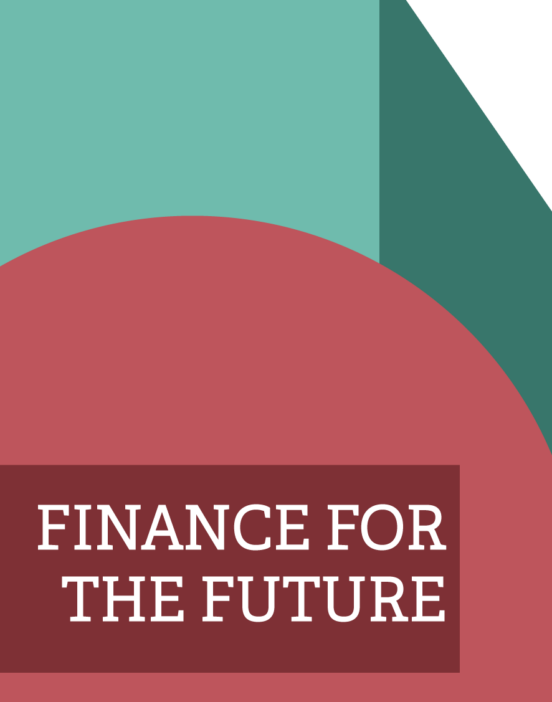 The UK Government has an opportunity to mobilise far greater amounts of private investment for public policy priorities than is the case now. Blended finance, deployed well, offers a tried and tested pathway for public and private investors, with different outcome, risk and return expectations, to work effectively together. This paper provides examples from the UK which can be replicated to crowd in multiples of private investment for every £1 contributed by the taxpayer. The UK is losing out globally against its peers in the US and the European Union, which are using blended finance to catalyse private investment, particularly into climate finance.
This paper demonstrates the scale of the opportunity now available to UK policy-makers to follow suit, and the practical path to implementation, through a series of policy and regulatory enablers. By implementing the approaches outlined here, the next five to 10 years could potentially see a far greater percentage of pension and insurance assets, as well as other pools of capital, directed at productive investment for resilient and sustainable economic growth in the UK.
---
Steering Economic Change is a series of externally-written policy essays, each of which aims to provoke public debate on a specific policy area, and sketch out an agenda that will contribute towards the wider goal of the UK becoming a higher growth, lower inequality economy.

The essays cover topics ranging from the role of smarter regulation in
supporting economic growth, ensuring that the goal of 'good jobs' is embedded
in our national industrial strategy, and the role of the higher education sector in
providing the skills needed to power our services dominated economy.
They are written by a range of leading economists and policy experts, and reflect
the views of the authors rather than those of the Resolution Foundation, the
LSE or The Economy 2030 Inquiry.

They have been commissioned and edited by Gavin Kelly (Chair of the
Resolution Foundation and member of the Economy 2030 steering group) and
various members of The 2030 Economy Inquiry team.