Economic policy in the turbulent 2020s after the sluggish 2010s
Transitioning from crisis management to structural reform
Navigating Economic Change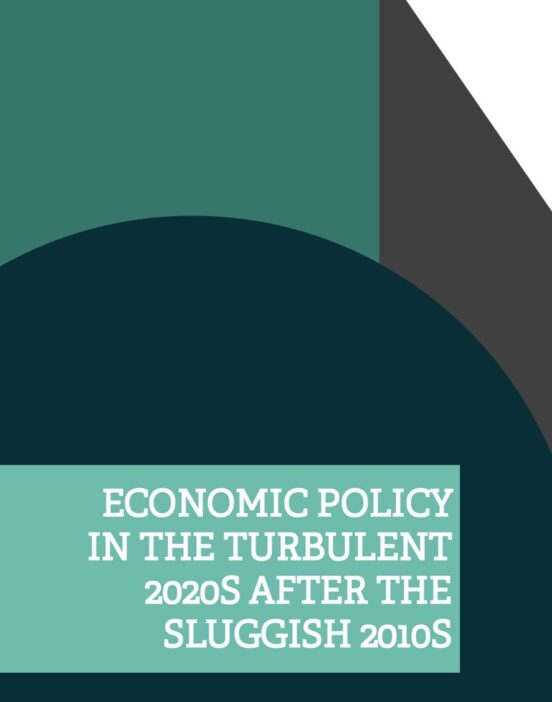 The last few years have been tumultuous with a pandemic and war upending people, businesses, and economies. Sweeping emergency policies have been implemented in response to these shocks. Even as we start to emerge out of this current phase these measures and their impacts continue to influence economic outcomes which, in turn, feedback into policymakers' decisions.
It is too early to judge which of the different emergency policy packages were 'best', since the shockwaves and policy spillbacks continue to roil economies. Moreover, these shocks did not take place against a backdrop of robust and inclusive economic growth. Many countries were already facing economic headwinds — sluggish productivity growth, challenging inequalities, rising exposures to climate change — that sapped economic performance and undermined societal well-being.
A huge amount has been written about the 2020s shocks, their repercussions, and the policies put in place to confront them: for example, on the health and sectoral effects of Covid-19, supply chain disruptions and bottlenecks, and skyrocketing prices for energy and food due to Russia's invasion of Ukraine. Similarly, much has been written about the 2010s and aftermath of the Global Financial Crisis: particularly, sluggish productivity growth, the fraying social and political cohesion on account of inequalities within and across generations and regions, the rising costs of climate change alongside the promise and pitfalls of technological innovation and adoption.
The aim of this essay is to step back from detailed assessments of these different crises and focus on the key challenge facing policymakers: how to transition from a crisis-policy phase to a longer-term agenda that tackles underlying economic, social, and environmental challenges. What are the realistic prospects for a coherent transition to a new phase for policy? And, more specifically, to what extent do the emergency policies provide a useful jumping-off point or do they delay and distract us from making the necessary shift to a more future-focused agenda?
Download a PDF of the full essay
Read more from the Navigating Economic Change series
---
The Navigating Economic Change essays are written by a range of leading economists and national experts and reflect the views of the authors rather than those of the Resolution Foundation, the LSE or The Economy 2030 Inquiry.
They have been commissioned and edited by Gavin Kelly (Chair of the Resolution Foundation and member of the Economy 2030 steering group) and Richard Davies (Professor at University of Bristol and fellow at the LSE's Centre for Economic Performance).